About Watchman Electronics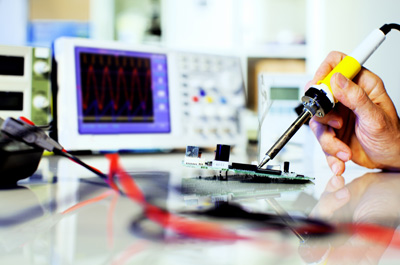 Watchman Electronics is a designer and manufacturer of electronic products, serving a variety of markets.
We specialize in innovative solutions to customer problems. Businesses worldwide turn to Watchman Products for dependable electronics products that require the use of a variety of sensors to detect an event and then provide a required output.
Established in 1971, the company is recognized globally for its People Counters, automatic shop door entry bell, turbo timers for diesel automobile engines, motorcycle safety lights, public urinal water savers, plumbing controls for prison cells, navigation light controls for luxury yachts and more.
Watchman Electronics was founded by Dave Winters, an electronics product designer known for his practical and innovative solutions to daily problems. With many electronic inventions and innovation to his credit, Watchman Products prospered and maintained a steady growth for decades. In recent years, Mr. Winters has been dedicating his time and talent to Freeset Bags, a major charity in Calcutta, India, that frees women from poverty through employment and fair wages. The bags they produce are sold in North America, Europe and Australia and New Zealand. In addition, Mr. Winters continues to serve as a consultant on technological innovations and product development to Watchman, but has handed over management of the company to our current CEO, Ashok Rajasingh.
Watchman Management
Ashok M. Rajasingh, CEO of Watchman Electronics
With 25 years of senior management experience, Mr. Rajasingh has successfully managed complex supply chains and operations in large corporations as well as smaller entrepreneurial ventures. His diverse business experience covers pharmaceuticals, food processing, engineering and packaging industries. He is now spearheading the company's growth with an emphasis on new products and technologically advanced solutions for global business problems.
Watchman Electronics also has a very capable team of technical experts in the areas of new product design & development, firmware / software programing and manufacturing.
Watchman is a registered trade mark and Watchman Electronics is the trading name of the electronics manufacturing business owned by Selcarim Investments Ltd.