People Counting
Customer Traffic Monitoring
Security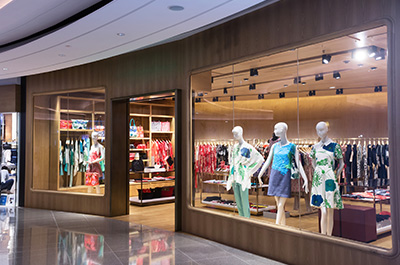 Watchman Electronics has been manufacturing and supplying People Counter products for over 20 years. Our products are used around the world in retail stores, libraries, information centres, National Parks and other such facilities. These products are used for counting foot traffic and are also referred to as Foot Fall Counter, Customer Counter or Door Counter, among others.
We now offer leading edge technology with our contemporary range of new products. IP Camera based people counters with image processing software, directional counting (IN and OUT) and reporting are now in our exciting range of products. We also have the new and unique Wireless Bluetooth People Counter (BTPC) that uses our long proven passive infrared sensor (PIR) and Bluetooth wireless technology to communicate the count data to a store computer.
Our software is contemporary, dependable and highly secure. The system runs as a service on Microsoft Windows. Data can be accessed in a variety of ways. During setup, the customer has the choice to simply save daily data as a CSV file, email the file to anyone, use File Transfer Protocol (FTP) or save data to a SQL data table for integration with a SQL database. The only people who get access to your customer traffic data are the people authorized to see it. The data can be used to generate statistical analysis such as sales conversion ratio, monitor customer response to advertising and other such metrics.
Our stand alone Standard People Counter can be operated with Alkaline AA batteries or a 9 volt DC power pack. The batteries should last for 8 to 12 months between changes. We even have an outdoor version.

The Watchman Entry Alert warns you when someone enters or leaves your store while the person on duty is in another room or waiting on a customer. You'll even know if there is a customer waiting to be helped. An extension sounder kit is an add-on option that is available in case you need the alarm sounder to be heard in a back office.
We also manufacture a range of other OEM products such as electronic controls for plumbing and indicators safety lights for motorcycles. Our capability includes designing microprocessors with programmed code to achieve the solution. Our products are made in New Zealand. This technology provides both security and intellectual property protection as it makes it impossible to copy data and designs incorporated into the electronics without destruction of the target.
Businesses worldwide turn to Watchman Electronics for simple, dependable and affordable electronics solutions & products.