Wireless Bluetooth People Counter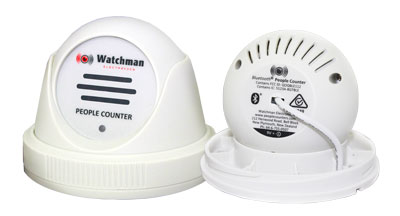 The Watchman Wireless Bluetooth People Counter (BTPC) has been designed with contemporary technology so that customer traffic can be recorded in a store'slocal personal computer.
The BTPC helps compare customer traffic across a chain of stores. This analytical information tells you how your stores are performing. It identifies those stores with a low sales conversion ratio.
The BTPC is extremely user friendly - it is what sets it apart from the competition. The BTPC is highly affordable and you should recover your investment in a short period of time.
Data can be collected from a single store through a SQL data table or CSV file.
Data can be transferred to a central location by

FTP (File transfer protocol)
Email – configured during setup

The data files can be integrated with the customer's POS systems database to generate reports and charts for decision making
Download BTPC Instuctions
Custom modifications are available. Please contact us for more details.
Price: NZD $1,050.00 
+ GST